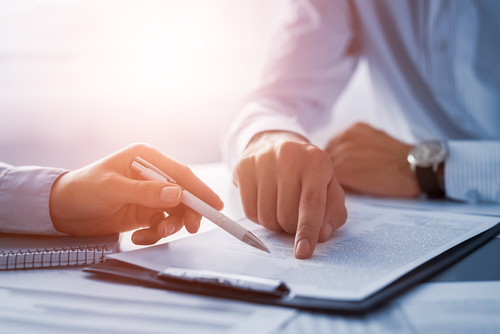 Home buying is exciting from start to finish, and there's more to it than just saying, "I want to buy a house for $200,000". Your lender, real estate broker and even attorney can help you navigate terms such as Closing Costs & Prepaids, Seller's Concessions and PMI.
Let's say you're interested in purchasing a home. The first step is to talk to a lender to see if this is possible! A lender will go through a qualification process which includes, verification of credit, income/debt ratios, employment, monetary sources available, etc. If qualified, you will receive a pre-qualification letter. A worksheet is then created by him/her to help you determine the big picture!
Closing Costs & Prepaids are charges, mostly to you, which are from several entities including your lender, taxing districts, insurance companies, etc. necessary to close the loan. They are NOT part of your down payment, and these amounts can be upwards of 6% of the purchase price.
Let's say you want to purchase a home for $200,000. You have a down payment of 5% ($10,000). In addition to that, your lender may suggest an additional $12,000, (or 6%) for your Closing Costs & Prepaids. The total you should be prepared with is $22,000.
If you do not have that much saved, many mortgages allow you to roll those costs into the mortgage. Another term for this action is a request for Seller's Concessions.
If you decide to request Seller's Concessions, the lender's pre-qualification or pre-approval letter should clearly state the amount you're seeking in Seller's Concessions.
For example: your pre-qualification may say, "Buyer is approved for $200,000, of which $12,000 is Seller's Concessions; Net to seller is $188,000". This should be known to your real estate broker when submitting your offer. You may see it worded differently, but it is very important for the seller to know what he/she will receive – or net - with your offer.
It's called Seller's Concessions, because permission is needed from the Seller to accurately state the purchase price of the home to include the Seller's Concessions. A future blog will get into further detail regarding Seller's Concessions.
Also, if you're putting down less than 20% for a down payment, many lenders may charge PMI, or Premium Mortgage Insurance. PMI protects the lender – not you – if you stop making payments on your loan. But it is mandatory for the life of an FHA loan. For other loans, it may only be until you reach 80% of the homes' value. This value can play a significant part in your monthly mortgage payment. Seeking a lender that does not charge PMI could make a significant difference in what you pay over the life of the loan – but watch out for a higher interest rate or more up-front fees!
Below is a broad list of Closing Costs & Prepaids. Some lenders/banks may call these charges by different names and may/may not charge some variation of items listed, but as a beginner's lesson, these will be of help and are all part of the anticipated 6% in addition to your down payment.

Origination Charges
Application Fee
Processing Fee
Documents Preparation Fee
Settlement Fee
Title Insurance Review Fee
Inspection Fee
Commitment Fee
Title Search Fee
Title Search Review Fee
Appraisal Fee
Credit Report Fee
Flood Certification Fee

Prepaids
Homeowner's Insurance
Property Taxes
Flood Insurance
Daily Interest

Title & Closing Fees
Title Endorsement Fee
Title Search Fee
Lender's Title Insurance
Owner's Title Insurance

Recording & Transfer Fees
Recording Fees
Mortgage Tax
Deed Stamps

Additional Settlement Charges
Survey Fee
Well & Water Tests

The buying process can be intimidating for new home buyers. I'm here to help! Give me a call if you would like to learn more about Closing Costs, Prepaids, Seller's Concessions and PMI.
Beth Harring
Principal Broker